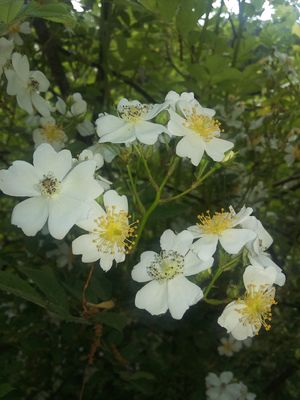 KarlyDawn and HillFolk
KarlyDawn is a singer and songwriter from Morehead Kentucky, Rowan County. nestled in the hills of East Kentucky.   She plays guitar, old time banjo, fiddle and cello and gathers some of the best musicians in the Bluegrass to perform with her band, The HillFolk- a rockin' early country and oldtime band.   KarlyDawn also does solo performances as well as school performances as a Traditional Music educator.  She also plays with the Possum Queens.   Formerly touring with the Clack Mountain String Band, KarlyDawn & Little Sarie Band and more, she continues sharing the love of Kentucky based music- old traditionals and original songs written in the early country vein.   KarlyDawn sees it as a personal mission to get people on their feet to dancing or at least tappin' their toes real good to the music, and lifting spirits and smiles at the same time.   
KarlyDawn is currently available for booking as: KarlyDawn & the HillFolk, as a solo performer, with the Possum Queens , duo KarlyDawn & Little Sarie and as an educator with presentations for all ages on Kentucky Traditional Music. 
Write or call KarlyDawn to inquire about booking us at your festival, school, theater, wedding, party or bar mitzvah! 
karlydawn@gmail.com or leave message at 606 776-8093 
KarlyDawn                                                                            
c/o R.B.Higgins Management                                           
Press Photos